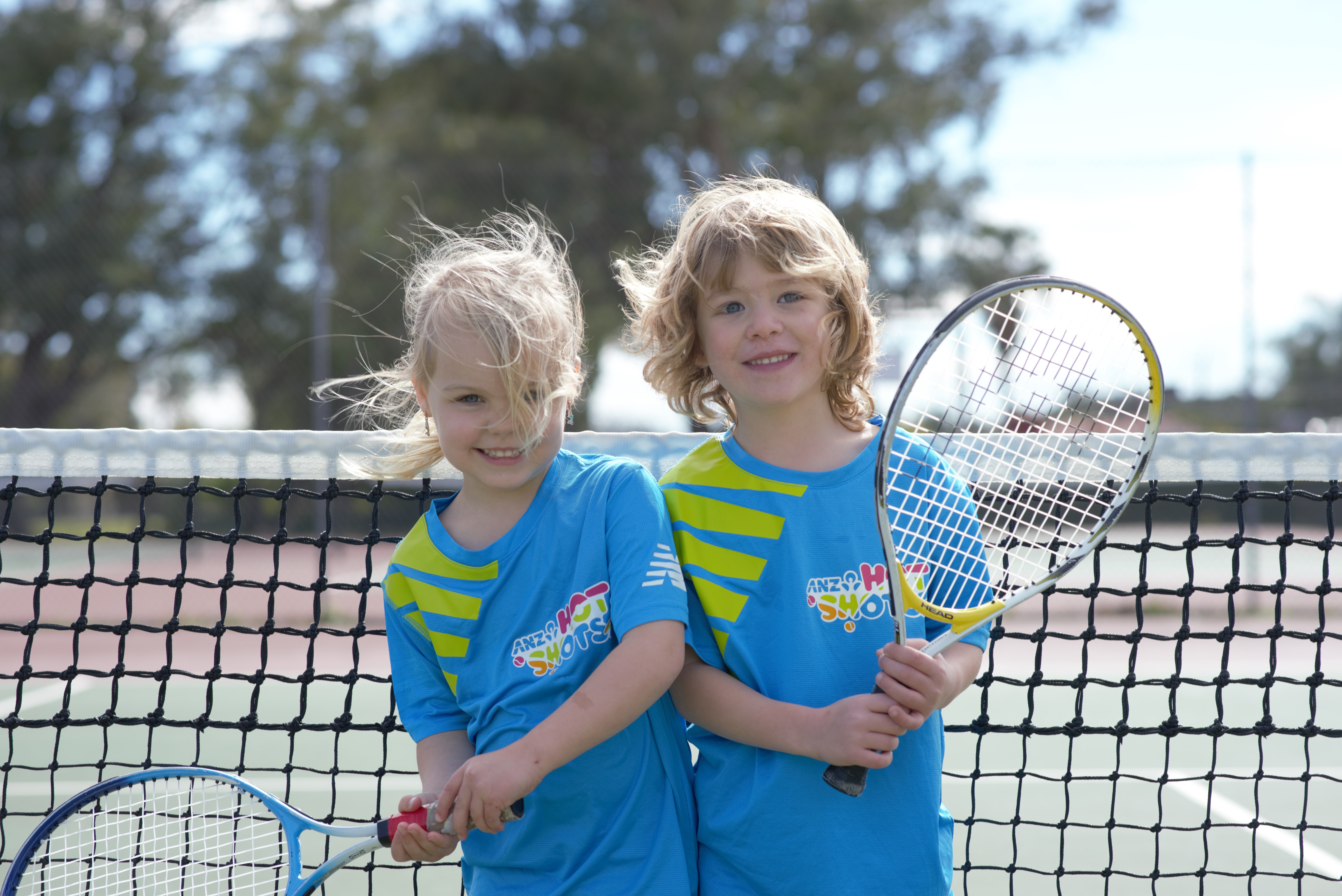 Enrolments for Term 2 2022 are now open. Please send an email to topshottennis@gmail.com with any questions.
Top Shot Tennis has been delivering quality coaching programs for over 21 years. The current coaching team combined, have over 100 years coaching experience.
The passion that the coaching team shows is exceptional and has to be seen to be believed. The team thrive on seeing people young and old (of all ages) enjoy the great game of tennis.
Please click this link to order your hotshot shirt https://hotshots.tennis.com.au/register/
Feel free to contact Darren on 0412 497 778 with any questions.
Passionate about bringing the great game of tennis to everyone
Proudly running school tennis lessons, private lessons, tennis coaching group sessions, cardio tennis, adult tennis lessons around the perth area. Including Thornlie Tennis Coaching, Huntingdale, Gosnells, Canning Vale Tennis Coaching, Lynwood, Kenwick, Cannington, Roleystone, Kelmscott, Seville Grove, Harrisdale Tennis Coaching, Piara Waters Tennis Coaching, Parkwood, Maddington, Southern River, Willetton, Canning Vale Tennis Lessons, Piara Waters Tennis Lessons, Harrisdale Tennis Lessons, Parkwood Tennis Lessons, Gosnells Tennis Lessons, Roleystone Tennis Coaching Lessons, Byford Tennis Coaching, Byford Tennis, Byford Tennis Lessons, Armadale Tennis Coaching, Armadale Tennis Coaching, Oakford Tennis Lessons, Oakford Tennis Coaching, Serpentine Tennis Coaching, Serpentine Tennis Lessons, Kelmscott Tennis Coaching, Kelmscott Tennis Lessons, Southern River Tennis, Southern River Tennis Coaching, Southern River Tennis Lessons